Downsize Michigan
DOWNSIZE MI GROUP™
CAN HELP YOU WITH
Your Next Move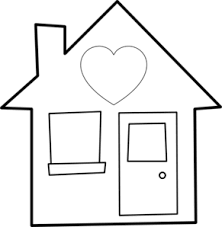 ~Integrity~
Experience~Compassion
With a proven track record, system and vetted contractors, I can help you with the sale of your home. Selling the family home can be very stressful and emotional. Probably when you moved in the past, it was a "move up" to a bigger home, better job, or school system. But this move is different. You may be moving due to illness, loss of a spouse, the home has become too costly and difficult to keep up or you just need a little bit more help for yourself. I like to think of this as "rightsizing." You are rightsizing your life! This can be a scary and challenging but exciting phase of your life. I GET IT! I have made the "downsize." It is all in how you look at. My job is to make it as stress free as possible and get you the most amount of money.
This is where I step in! Many times your home is one of the biggest assets you own. With the sale of your home you will have freedom to enjoy life without worry. In one phone call, I can coordinate for you, with no-upfront costs*:
Real Estate Appraisals
Title Work
Repairs
Attorney Services
Certificate of Occupancy appointments
Cleaning
Clean-Outs
Estate Sales
Handyman Services (including painting, electric and more)
Staging
As needed Snow Removal and Lawn Care
Listing and Marketing the Property
Attend and coordinate your successful closing; You don't even need to attend the closing. The proceeds can be wired or mailed out as approved by you or your attorney.
*My vetted contractors have agreed to be paid at close, from the home's sale proceeds.
It all starts with a conversation, I will even bring the coffee!
Direct: 517.861.7064
MarvelousRealtor@gmail.com
Proud Member of Livingston County Consortium on Aging
Senior Reach Advisory Board
NOT TO BE REPRODUCED WITHOUT WRITTEN APPROVAL FROM MARY NOVAK©